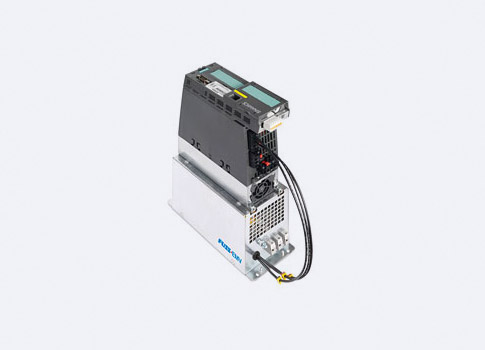 Siemens Product Partner for Drives Option
Specific filter solutions for the Siemens converter series 'Sinamics G'
We develop and produce tailored line reactors, motor chokes and (all-pole) sine-wave filters for your frequency inverter or you can fall back on our existing product series for Siemens inverters that is suitable for stacked assembly:
line reactors, motor chokes, sinusoidal filters and all-pole sine-wave filters are available
for three-phase grids
nominal voltages 400 or 690 V
rotating field frequencies up to 60 or 200 Hz
possible switching frequencies starting from 2 or 4 kHz
If you have any questions, please call us. We are happy to help. You can reach us under the telephone number +49 30 633 13 19 100 or send your request by e-mail to partner@fuss-emv.de.